World of Concrete Asia 2020 (WOCA) kicked off at the Shanghai New International Expo Center on December 9th.  Organized by Informa Markets and sponsored by China Building Materials Association China Building Materials Flooring Association, Premixed Mortar Professional Committee of China Bulk Cement Promotion and Development Association and Shanghai Concrete Industry Association.
Mr. David Bondi, Senior Vice-president of Informa Markets Asia welcomed industry leaders and trade visitors at the opening ceremony and thanked them for their support on such an special year, at the same reinforced the commitment to organize a leading event to network and learn about the latest industry trends.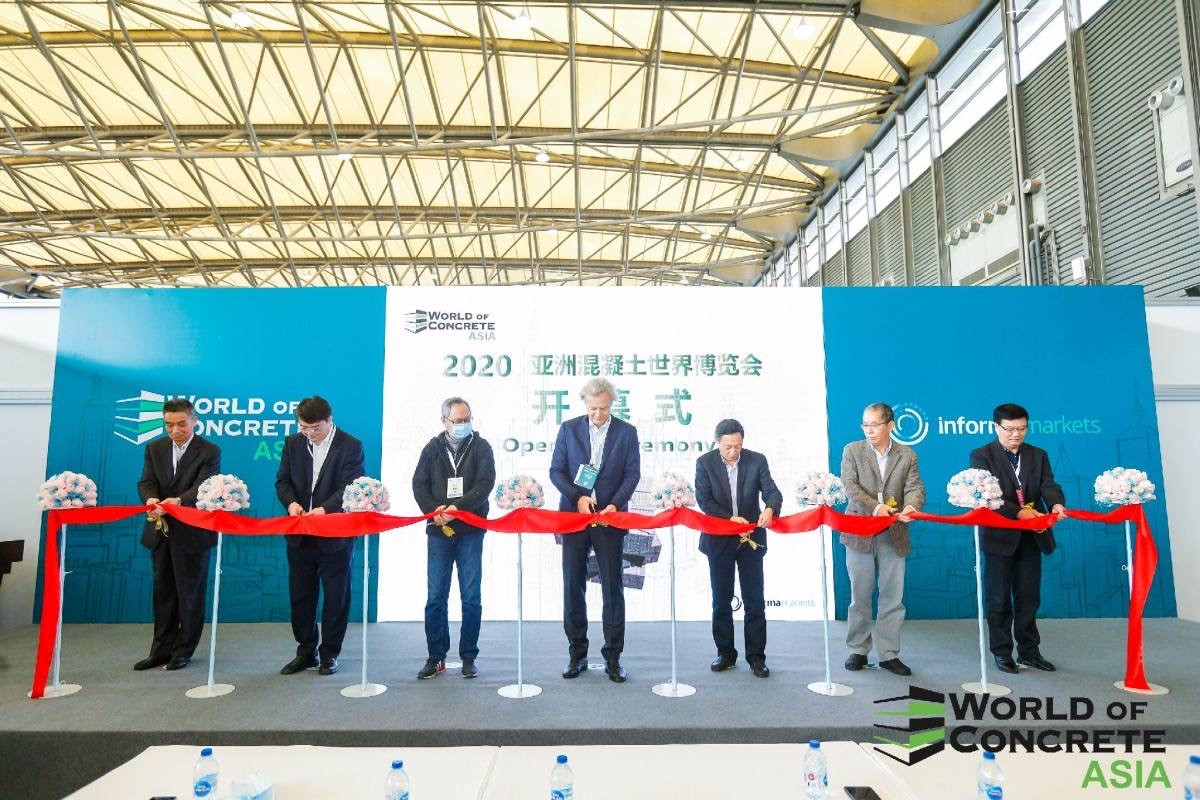 WOCA 2020 Opening Ceremony
WOCA 2020 gathers close to 500 exhibitors at 57,000 SQM exhibiting space. Exhibits are showcased under three main product categories which cover the entire industrial and supply chain of concrete, mortar and flooring, providing a comprehensive sourcing platform for industry buyers.
The exhibition brings together hundreds of well-known enterprises, bringing more business opportunities and development inspiration.
Industry buyers can source raw materials, additives, construction tools, construction equipment and other machines of concrete construction at the exhibition. Some exhibiting companies include: Basle, Bekaert, Fujian South Highway Machinery ,Fujian Pengxiang, Quangong Machinery, Xingyi( Fujian), Forintech, Guangzhou Chituma, Harex Steel Fiber  , Huangang Heavy Industry, Kryton International, Carpoly, Maccaferri,  Universal Polishing Systems , M-tec Mathis, Jiangsu Sanmu, Shanghai Jiezhou, Shanghai Tongly, Shuanglong Group, Somero, Dashclean, Suzhou Yigong Machinery, JIangxi Yinshan White Cement and other famous companies from all over the world displaying their latest products and technologies. WOCA has products and equipment for contractors, constructors, designers, and materials vendors in the upstream and downstream industries of concrete, mortar, and flooring.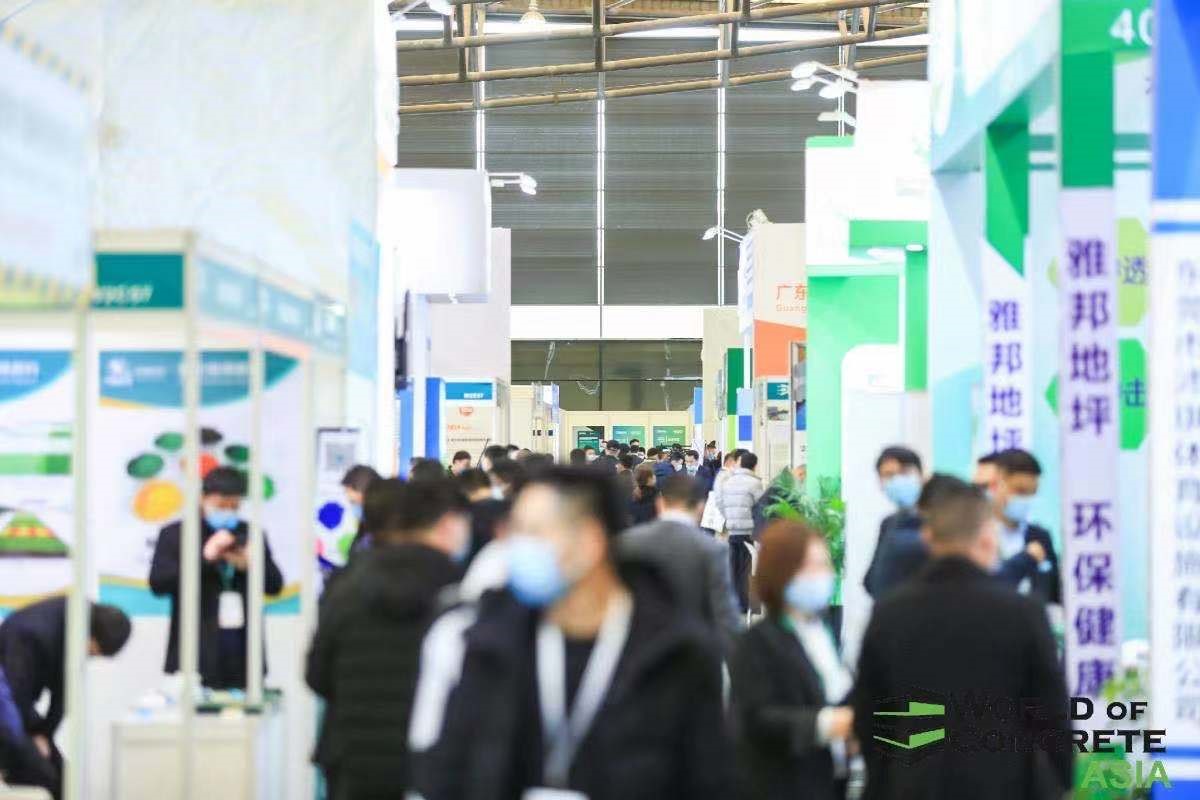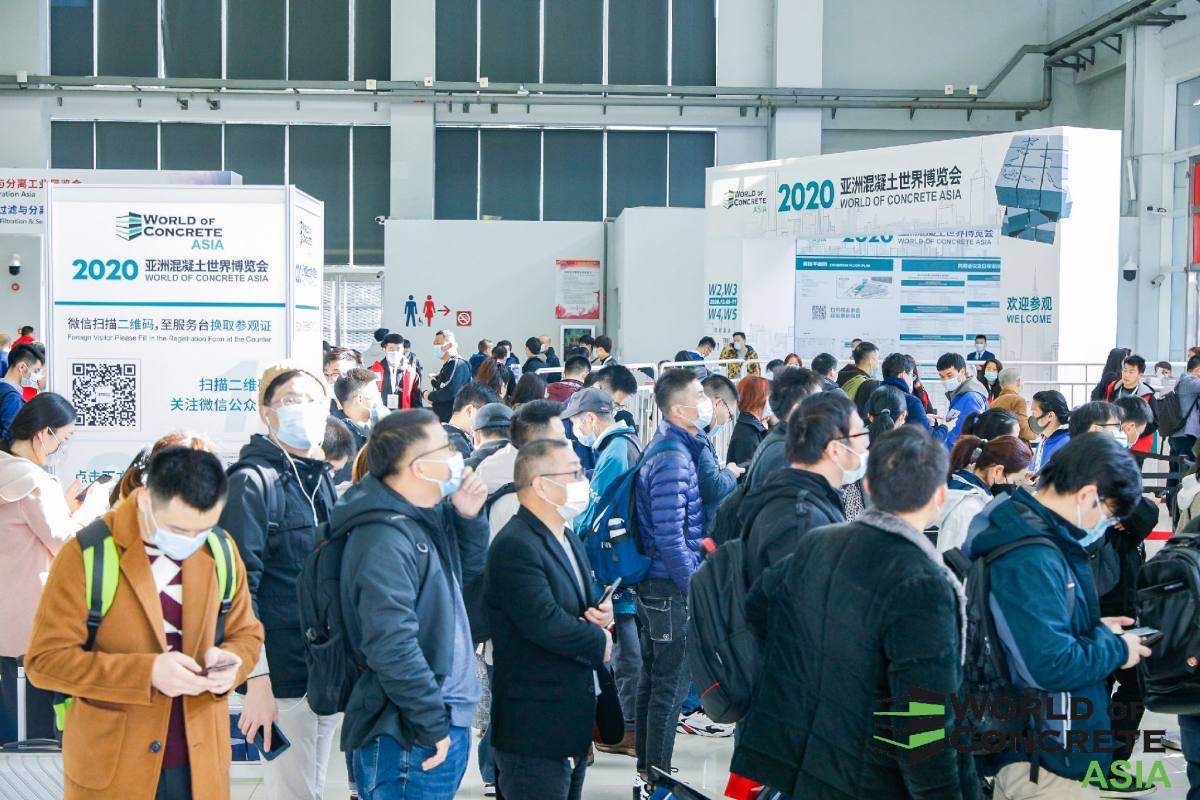 Break the space and geographical restrictions, and discuss development trends and opportunities in WOCA Education
WOCA Education is divided into 2 main conferences: Development of High Quality Concrete Flooring and Concrete Design and Material Innovation, additionally two industry trainings covering Decorative Concrete and Technical Measuring of Floor quality were also part of the program. In coordination with the China Floor Associations contractors shared the TOP 10 Projects of 2020.
More than 60 domestic and overseas speakers shared hot topics in the industry such as concrete cracking and repair, premixed mortar industry development, architectural design, construction standards, and machine-made sand. Education partners include the China Building Materials Flooring Association, Premixed Mortar Professional Committee of China Bulk Cement Promotion and Development Association, Tongji University, American Institute of Architects International Region – AIA IR, Universal Parks & Resorts and other leading industry related organizations.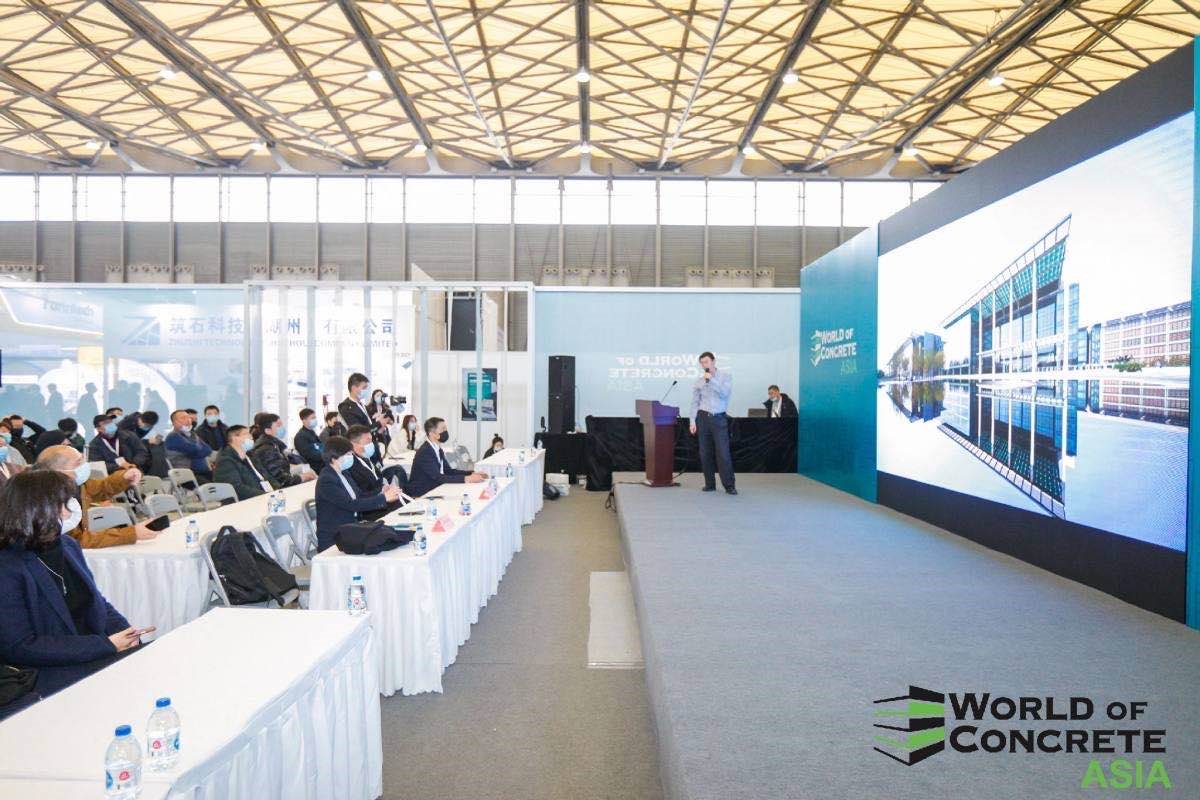 WOCA Education
2020 World of Concrete Asia will run from December 9-11 at the Shanghai New International Expo Center.
Contact Us
Organizer: Shanghai Yingye Exhibitions Co., Ltd.
Email: info@wocasia.com
Phone: +86 21 6157 7241  +86 21 6157 7251
Website: /
Add: 9F CIROS Plaza, No. 383, West Nanjing Road, Shanghai 200003, China
————–
About Informa Markets
Informa Markets is the world's leading exhibition organizer hosting more than 550+ leading B2B exhibition brands, including 15 core fields including technology, nutrition and health, biochemistry and pharmacy, life sciences, beauty, architecture, transportation, maritime, food and hotel, furniture, agriculture, advanced manufacturing and industry, jewelry and apparel, yachts, pop culture, etc.