World Of Concrete Asia
50,000+
Visitors
720+
Exhibitors
57,000+㎡
Scale

2024.8.14-16
Shanghai New International Expo Centre

2024.8.14-16

Shanghai New International Expo Centre
57,000+
Visitors
37,000+
Exhibitors
720+
Scale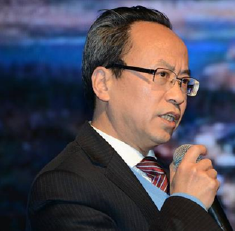 Dongmin Zhu
Chairman of Guizhou Chengzhi Heavy Industry Technology Co., Ltd.
Graduated from Southwest Jiaotong University in 1984, majoring in construction machinery, senior engineer.
Guizhou Province management core expert
Vice President of China Gravel Association
Vice Chairman of Expert Committee of China Gravel Association
Specialized expert of high performance machine-made sand concrete materials of China Railway Eryuan
Member of Guizhou Committee of China National Democratic Construction Association
Since 1994, he has established Guizhou CINTEC Research Institute, CINTEC Technology Co., Ltd. and Sichuan Chengzhi Huachuang Building Materials Co., Ltd. respectively. Chengzhi enterprise legal representative, the chairman of the board.
Participating in the formulation of national standards for machine-made sand and construction waste recycling. Editorial board member of concrete aggregate preparation engineering. It has 35 invention patents and more than 70 utility model patents.

VISITOR REGISTRATION

BOOTH BOOKING

MESSAGE BOARD

VISITOR REGISTRATION

BOOTH BOOKING

MESSAGE BOARD
MESSAGE BOARD
Please fill in your information and we will contact you asap.