World Of Concrete Asia
50,000+
Visitors
720+
Exhibitors
57,000+㎡
Scale

2024.8.14-16
Shanghai New International Expo Centre

2024.8.14-16

Shanghai New International Expo Centre
57,000+
Visitors
37,000+
Exhibitors
720+
Scale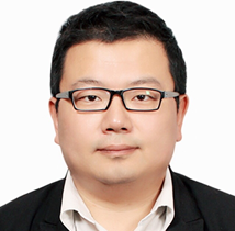 Feng Pan
Dean of Research Institute of Shanghai Construction NO.5(Group) Co., Ltd
He is mainly engaged in the prefabricated building construction technology, intelligent building technology and super-tall building based on BIM technology research, has participated in the Shanghai tower, Shanghai foreshore COFCO, Xianghui Hall of Fudan University and construction of other important projects.
As the major contributor,he took part in such as "Research and Application of Information Technology Based on Coordination Management in Construction Field", "Study on Evaluation Criteria of Low-carbon Buildings in Shanghai" more than 20 provincial-level issues. He has won 2 Shanghai Science and Technology Progress Prize, shi QiXie in science and technology progress prize three, editor and participated in book 6, 48 authorized patents and software Copyrights, published 36 papers, was awarded the Shanghai Prefabricated Construction Advanced Individual, nomination of Shanghai Outstanding Youth(Star of the City),Shanghai construction group BIM league top ten employees outstanding contribution award and so on the title.

VISITOR REGISTRATION

BOOTH BOOKING

MESSAGE BOARD

VISITOR REGISTRATION

BOOTH BOOKING

MESSAGE BOARD
MESSAGE BOARD
Please fill in your information and we will contact you asap.