World Of Concrete Asia
50,000+
Visitors
720+
Exhibitors
57,000+㎡
Scale

2024.8.14-16
Shanghai New International Expo Centre

2024.8.14-16

Shanghai New International Expo Centre
57,000+
Visitors
37,000+
Exhibitors
720+
Scale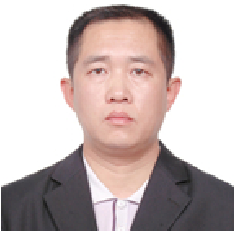 Lizhong Wang
ORANGESTONE
Chairman of the board
In 1998, Mr. Wang introduced decorative concrete flooring materials into China, focusing on the research of the recycling of raw materials of decorative concrete flooring, the technological improvement of decorative concrete flooring, and the mechanization improvement of decorative concrete flooring.
Since 2000, Mr. Wang has achieved the following achievements:
Team building
It has trained a highly efficient management team, a design team with high artistic accomplishment, a guidance team (FAD) that is good at on-site art control, and a construction team with the most rich experience. The team has more than 500 people.
Project Achievements
Led the team to successfully complete many major projects in China, such as the Olympic series, Shanghai World Expo, Xi 'an Daming Palace Relic Park, Chengdu Shuangliu Airport, Zhuhai Chimelong Ocean Kingdom, Shanghai Disneyland, Guangzhou Chimelong Resort, colorful Yunnan Happy World, Huaxin Cement Plant Transformation and many other key projects in China.
Honorary contributions
In 2015, he won the Beijing Science and Technology Award, and developed a number of new products such as gravel polymer floor and glass aggregate floor, and obtained 61 related technology patents. In addition, he published "Daming Palace National Heritage Park: Okimichi plaza sexually explicit material permeable concrete application process review, in the Beijing Olympics – green building assembly assembly "scientific and technological achievements in the ecological environmental protection decorative concrete product success in the large-scale application in the Olympic project construction", in the second and third session of Chinese international decorative concrete technology and the application of the conference proceedings published "decorative concrete application Yu Haimian city" and "decorative concrete products in tour industry and the successful application in the theme park industry.

VISITOR REGISTRATION

BOOTH BOOKING

MESSAGE BOARD

VISITOR REGISTRATION

BOOTH BOOKING

MESSAGE BOARD
MESSAGE BOARD
Please fill in your information and we will contact you asap.