World Of Concrete Asia
57,000+
Visitors
37,000+
Exhibitors
720+
Scale

2021.11.30-12.2
Shanghai New International Expo Centre

2021.11.30-12.2

Shanghai New International Expo Centre
57,000+
Visitors
37,000+
Exhibitors
720+
Scale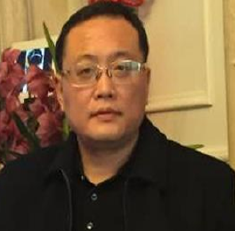 Zheng Yang
Shanghai Harex Steel Fiber Technology Co., Ltd.
Head of Research, Technology and Engineering Application of Steel Ingot Milling Shaped Steel Fiber of Shanghai Harex Steel Filber Technology CO, LTD.,
Enterprise organization coordinated steel fiber technology development and related university, scientific research institution of project planning and summary. He is the main creator and orgnaizer of Shanghai engineering construction technology standard "ingot milling steel fiber concrete technical standards" DGJ08-59-2019, the main planning and organization, participate in the ministry of the technical specification for concrete structures of steel fiber (JGJ/T465-2019, metallurgical industry information standards institute chief editor of the steel fiber concrete YB/T 151-2019.
Responsible for the company's steel fiber production process and equipment of the overall technical transformation, new product research and development, patents.

VISITOR REGISTRATION

BOOTH BOOKING

MESSAGE BOARD

VISITOR REGISTRATION

BOOTH BOOKING

MESSAGE BOARD
MESSAGE BOARD
Please fill in your information and we will contact you asap.