Informa Markets China, the organizer of WORLD OF CONCRETE ASIA (WOCA), held a launch conference on May 31, at the Intercontinental Shanghai Wonderland Hotel. The newly launched WOCA Awards aim to recognize floor projects contractors with outstanding engineering quality.
What are the WOCA Awards?
The WOCA Awards will be granted annually at the WORLD OF CONCRETE ASIA (WOCA) to contractors whose completed projects show outstanding testing results in certain quality features.
The WOCA Awards technical team will conduct on-site testing on three features of the flooring projects:  flatness, abrasion resistance and tensile adhesive strength in accordance with international standards. It will refer to ASTM-1155 (American Society for Testing and Materials), EN13813 and ASTM D7234 standards. Submissions will be accepted for projects with a minimum of 1,000 SQM in three main categories: Concrete Surface Floor, Cementitious Mortar Surface Floor & Resin Floor.
The Launch of The WOCA Awards Attracted Great Industry Attention!
Over 50 industry leaders joined the launch event in Shanghai, including Bob Liu from the China Floor Association, at the Provincial Level, leaders from Shanghai, Zhejiang, Hubei, Hebei, Jiangxi, Shandong, Shanxi Floor Association, Contractors and Material and Equipment suppliers, and mainstream industry media representatives were also present at the event.  
At the same time, the launch event live broadcasting was watched by 1,554 industry peers from all around China.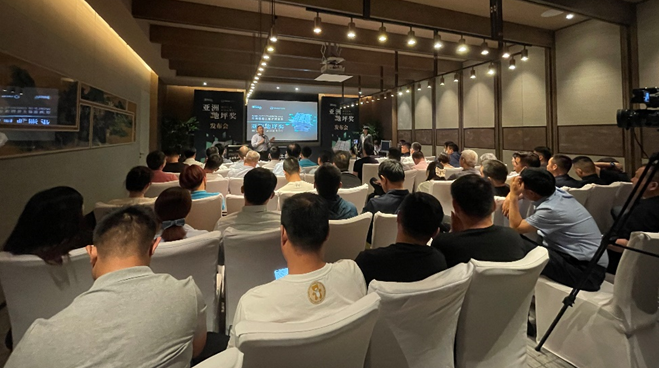 Company leaders and Industry Experts introduce the WOCA Awards
In his welcome speech, Mr. Luis Euan (Informa Markets China Deputy General Manager) mentioned during its 17th editions WORLD OF CONCRETE ASIA (formerly known as China Floor Expo)has become the reference event for the Concrete Floor industry China, a position that has gained through constant innovation and working together with the industry to unleash business opportunities that ultimately drive the growth of the Concrete industry.  The WOCA Awards aim to recognize outstanding projects while at the same time improving the quality of floor projects in Asia.
Afterwards, Mr. Vincent Ni, WOCA Project Manager shared an update on what exhibitors and visitors can expect at WOCA 2021, new activities include Private Business Matching Services, the return of Demo Area and onsite competitions.  Mr. Bob Liu and Jason Chen from Bareley Floor-Tech (the technical consultant partner of the WOCA Awards) introduced the technical details of the WOCA Awards testing standards and equipment. Mr. Bob Liu added: "the introduction of WOCA Awards, could become a reference for contractors to conduct more quality testing to their projects so that the overall flooring industry can reach to a new level of Hing Quality Projects"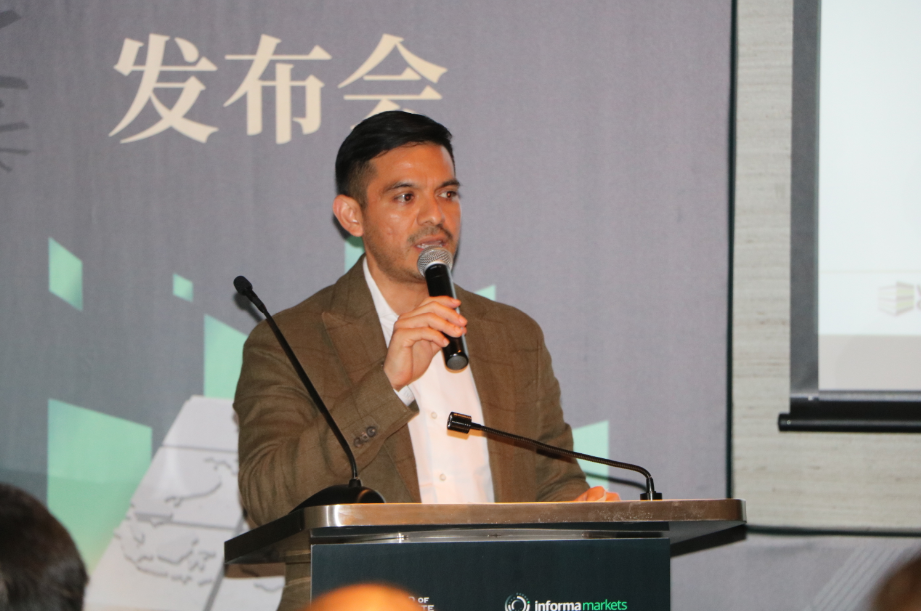 Mr. Luis Euan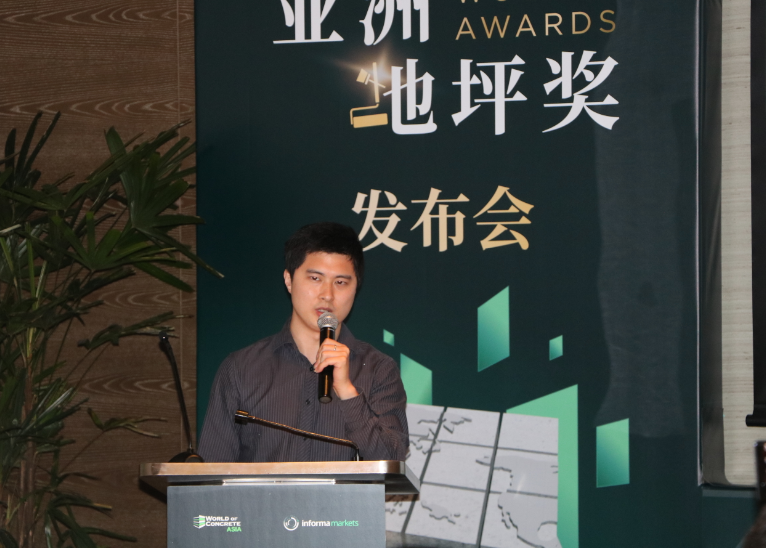 Mr. Vincent Ni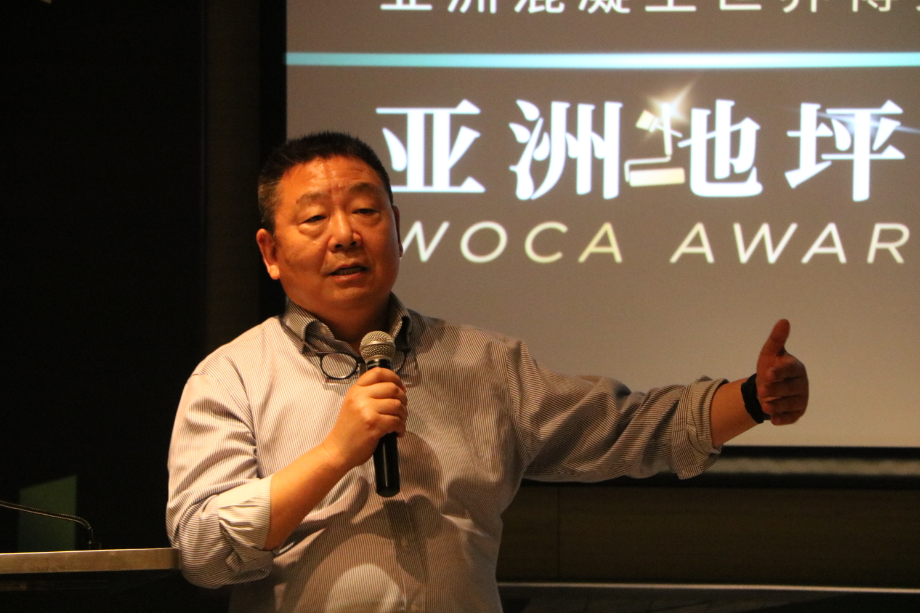 Mr. Bob Liu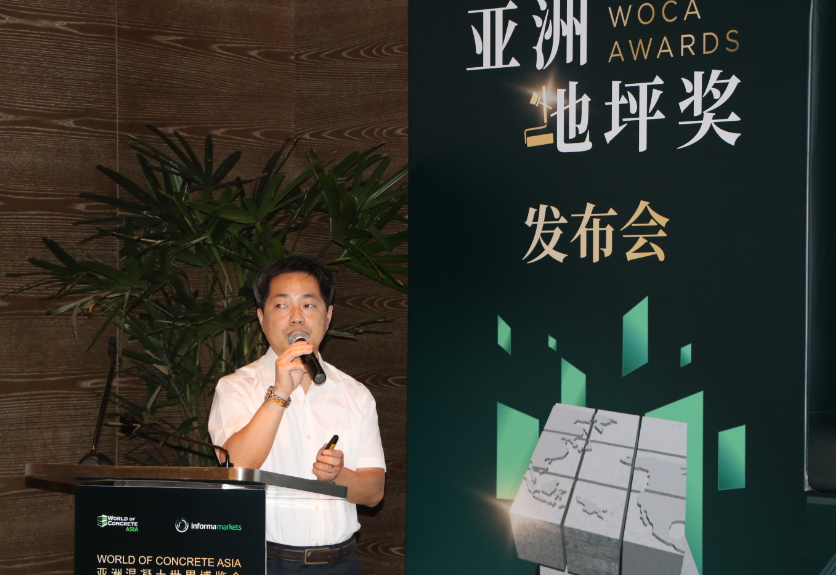 Mr. Jason Chen
The WOCA Awards registration will be opened from June 1st to August 31st. The winners will be announced during WORLD OF CONCRETE ASIA in Shanghai on November 30th, 2021. For further information please contact Ms. Kassie Chen at Kassie.chen@informa.com Tel: (86 21) 6157 7250 / 7251.
About Informa Markets
Informa Markets is the world's leading exhibition organizer hosting more than 550 leading B2B exhibition brands, in 15 core fields including technology, nutrition and health, biochemistry and pharmacy, life sciences, beauty, architecture, transportation, maritime, food and hotel, furniture, agriculture, advanced manufacturing and industry, jewelry and apparel, yachts, pop culture, etc.
About WOCA
World of Concrete Asia,  the Asian station of the "World of Concrete" series, has become one of the most influential concrete and masonry industry event in the world. World of Concrete Asia (WOCA) is a one-stop exhibition integrating the whole Masonry, Mortar and Concrete industry sectors.
For more information visit the World of Concrete Asia website:
AWARDS/Exhibition/Press enquiries:
Informa Markets China
Mr. Vincent Ni / Ms. Chen Jiazhang
Tel: (86 21) 6157 7250 / 7251
Email: info@wocasia.com