WORLD OF CONCRETE SERIES—World of Concrete will be opened at the Las Vegas Convention Center from June 8th to 10th, 2021
It is hugely positive that one of the world's major hubs, Las Vegas in the US, has now reopened to larger Events, and the first in the city will be our own World of Concrete next week.
This is a huge milestone for the company and its a big statement on the confidence and strenght of WOC to be back to the marekt and get the support from Industry
World of Concrete is the commercial construction industry's largest annual international event for concrete and masonry professionals and puts these kinds of immersive opportunities at your fingertips—join your community here and experience real, tangible results. Hands down, the best decision you'll make.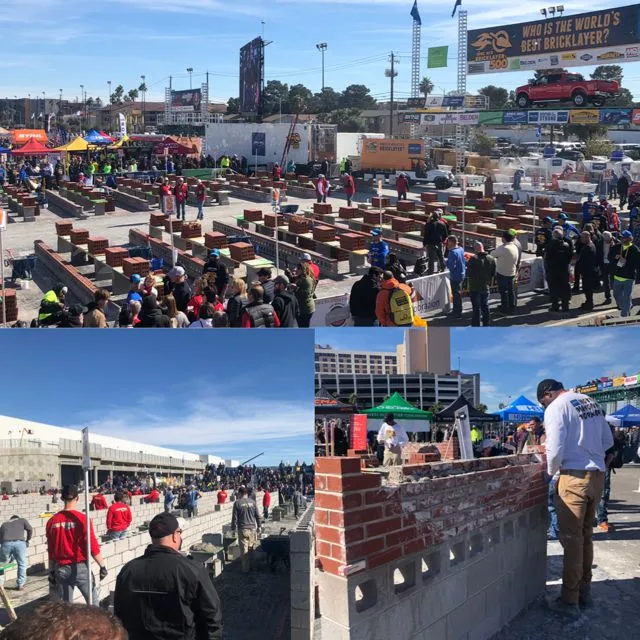 1500+Exhibitors
700,000 square feet Exhibition Area
60,000+Trade Visitors
Click on the link to view WOC EXHIBITOR LIST:
https://woc211.mapyourshow.com/8_0/explore/exhibitor-alphalist.cfm?nav=1#/
Click on the link to view WOC FLOORPLAN:
https://woc211.mapyourshow.com/8_0/floorplan/
More than 60,000 industry professionals from all around the world, representing all segments of the construction industry: Commercial Contractors, Concrete Contractors, Concrete Pumpers, Construction Managers, Dealers/Distributors, Decorative Concrete Contractors, Designers and Specifiers, General Contractors, Block/Segmental Unit Producers Masonry Contractors, Architects, Engineers, Block Producers, Ready Mix Producers, Rental Equipment Centers, Repair Contractors, Residential Contractors, Specialty Concrete Contractors, Precast, Pipe and Block Producers, Precast/Prestressed Producers, and more.
Distribution of exhibition areas in 2021
Cement Production Pavilion (North Hall)
STUCCO LIVE! Sponsored by Stucco Manufacturers Association (North Hall)
Zero Emission Live! (West Hall)
The Producer Center (North Hall)
Technology for Construction (North Hall)
Precast (North Hall)
Concrete Masonry (North Hall)
Concrete Reinforcement (North Hall)
World of Masonry (North Hall)
Material Handling (West Hall)
Concrete Repair & Demolition (North Hall)
Concrete Surfaces & Decorative (North Hall)
Outdoor Exhibits ( Diamond Lot, front of West Hall)
Outdoor Events & Exhibits (Silver Lots 1 & 2, front of Central Hall)

* Search for "WOC 2021" in the App Store, or go to: https://www.wocasia.cn/wp-content/uploads/2021/05/Mobile-App-World-of-Concrete.html to download World of antonym 2021 APP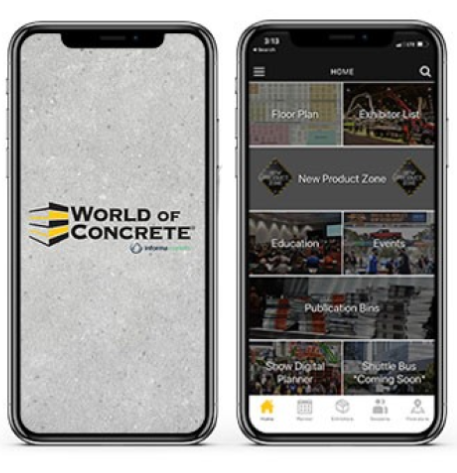 WOC APP Features Include
•Exhibitor Information
•Interactive Show Floor Map
•Education and Speaker Information
•Publication Bins
•Digital Show Planner
•Up-To-Date Show Notifications
PRE-SHOW PLANNER
Click the link:https://www.wocasia.cn/wp-content/uploads/2021/05/pages.pdf
Visit the World of Concrete website www.worldofconcrete.com for the latest information on the show!